Dataporten Technical Architecture¶
Dataporten is an API platform for the educational sector in Norway. Dataporten allows service providers to register new applications with 100% self service. Service Providers will interact with the platform using OAuth 2.0 and HTTP APIs.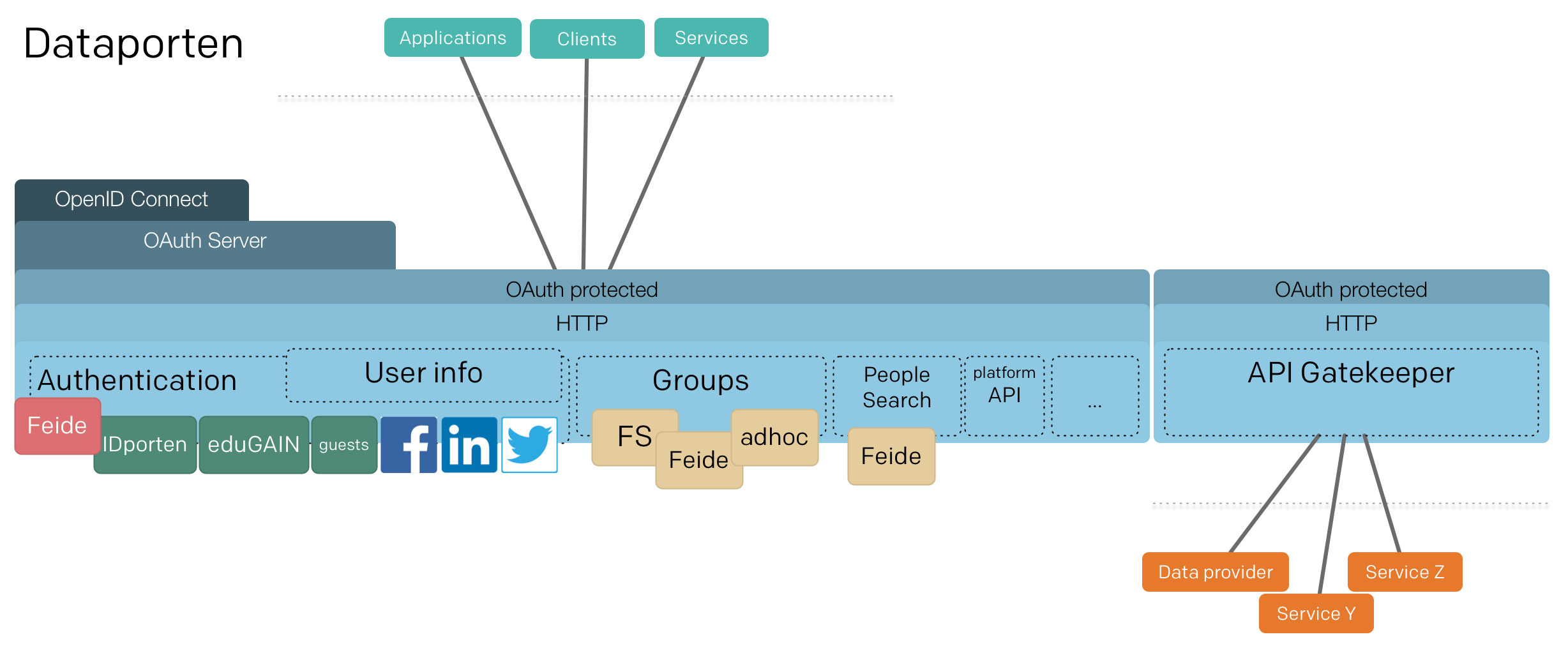 Authentication¶
Dataporten offers both OAuth 2.0 and OpenID Connect interfaces towards applications. End users may choose to authenticate using Feide, IDporten, guest account, an international account (eduGAIN) or one of the supported social networks.
Groups¶
Dataporten offers an OAuth protected API to extract group information for users in education. Group information is populated from Feide, FSAT and ad hoc groups.
Custom integrations with proprietary group backends for institutions will be supported in near future. Get in touch with us for discussing this further.
People search is a service for end users to look up and find other students or colleagues in order to manage groups. This service may be expanded to support usage in third party applications as well.
API Gatekeeper¶
The API Gatekeeper allows third party data providers or API providers to simplify authorization and access control.
Requesting access and start using third party APIs on the Dataporten platform should be very straight forward for application developers, allowing them to use the same access tokens.