Managing OpenID Connect applications¶
After registered the service you can add OAuth details to configure the service by clicking "Add OIDC-configuration" under the tab configurations.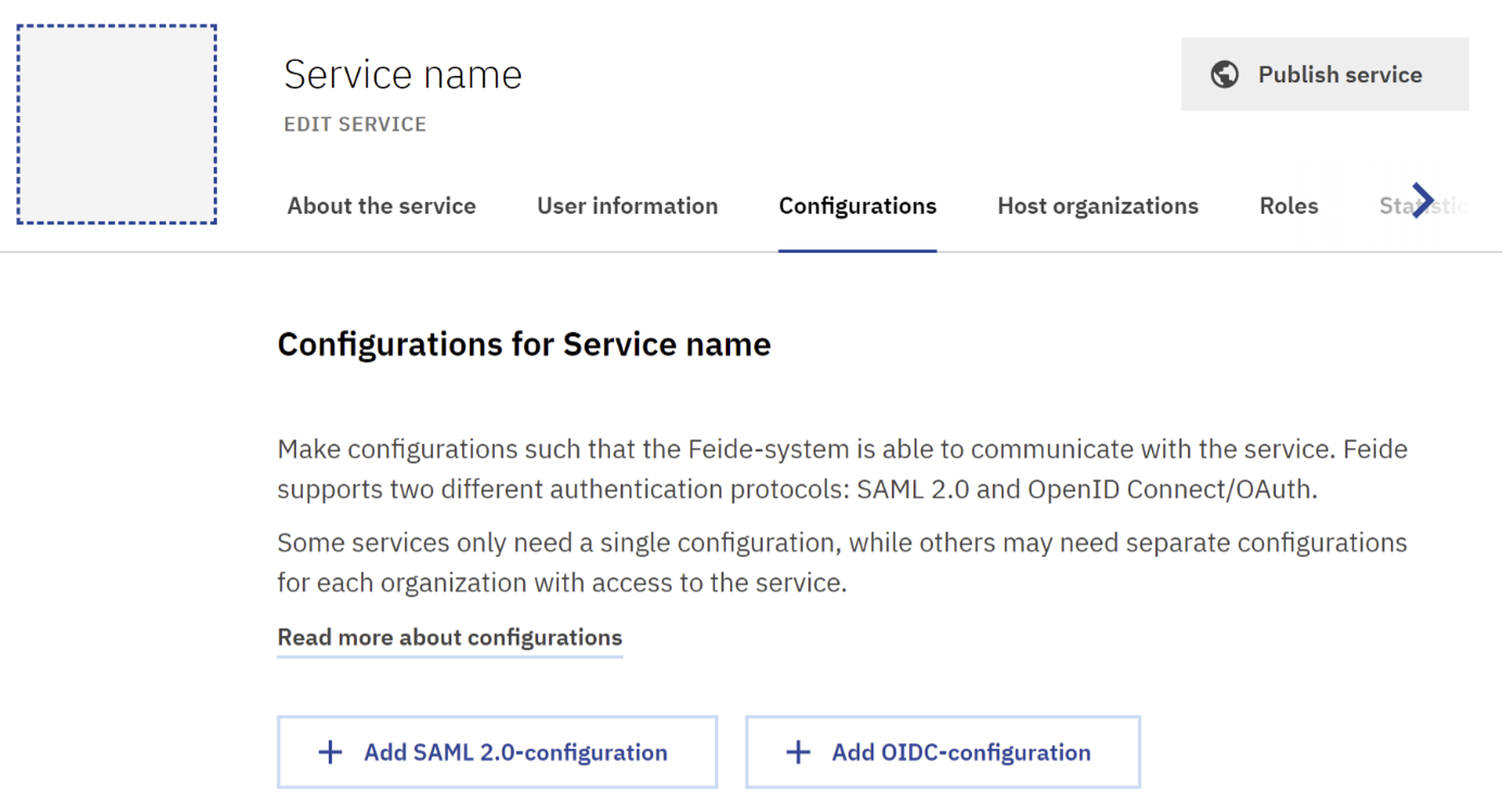 Screenshot of configuration tab when register a new service
Redirect URL after login is the URL where the client is redirected back to after authentication. This should be available in the documentation of the software you are about to install. The Redirect URI can be changed later.
Read more in our technical specification about Feide and OIDC/OAuth.
Redirect URL after logout is the URL to control where the user is redirected after logging out. The application must also include the URI in the logout request. Read more her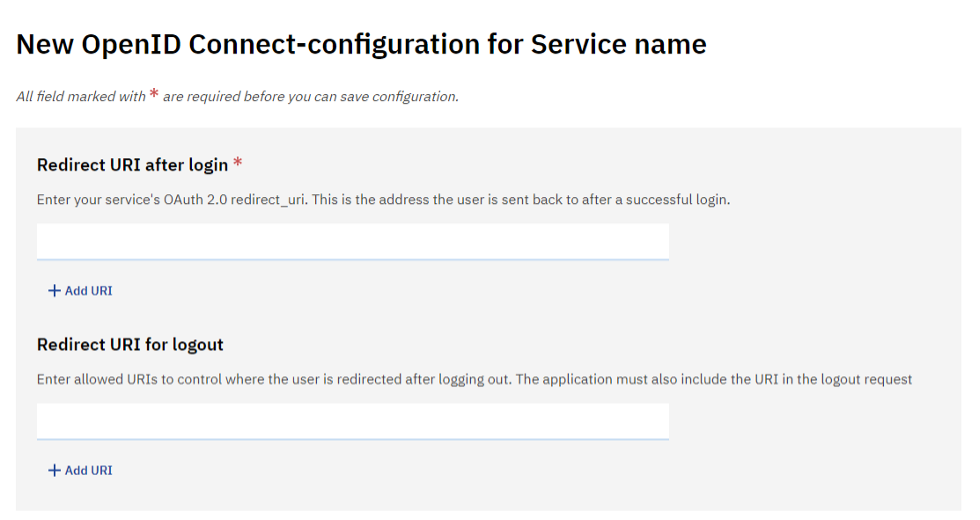 Screenshot of adding redirect URI for OIDC-configuration
For service that have multiple configurations like needs separate configurations for each organization with access to the service you can enter different name for the configuration to separate multiple configurations in the field "Configuration name". The name will be displayed when logging in to the configuration as follows: "You must log in via Feide to access <service name> - <configuration name>".

Screenshot of adding name for OIDC-configuration
In the field "Configuration loging page" you can add URL for the configuration login page. This is practical for services with multiple configurations and have separate login pages for each host organization.

Screenshot of adding login page for OIDC-configuration